Vanessa Delaine Weight-Loss Success Story
I lost 57kg in 20 months and have kept the weight off.
Some guests who attended my recent album launch didn't recognize me. They asked my partner "Where is Vanessa?" 
He replied she's over there in the denim jacket.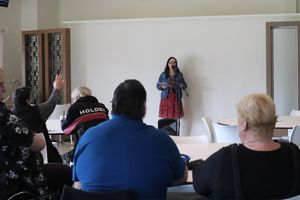 The truth was, after 20 something years of trying to lose weight, I found something that worked for me and it was a much quicker journey than I expected.
I am now mentoring others to also reach their ideal weight. 
If this is something you might like to talk to me about then please fill in the contact form below.